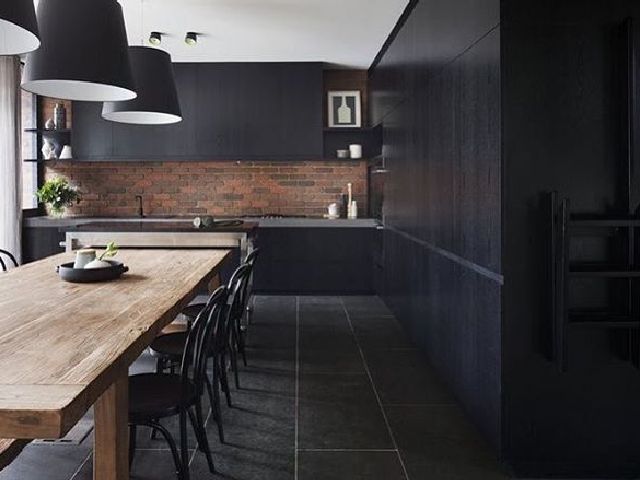 "In Black" – Modern Kitchen Design Ideas
Black – There's a good reason black is always in style — it goes with everything. Neutral and colorful kitchens can both make use of this dramatic and dark color. The key to having black kitchen as your color choice is in how you blend it with the countertops, floors, walls and lighting to create a bold and unusual statement instead of a dark and depressing dungeon-like tomb.
Black kitchen design ideas transform interiors. Black kitchen cabinets, backsplash designs, dining furniture in black color, chandeliers with black lamp shades, black countertops and kitchen appliances in black color look impressive and fascinating.